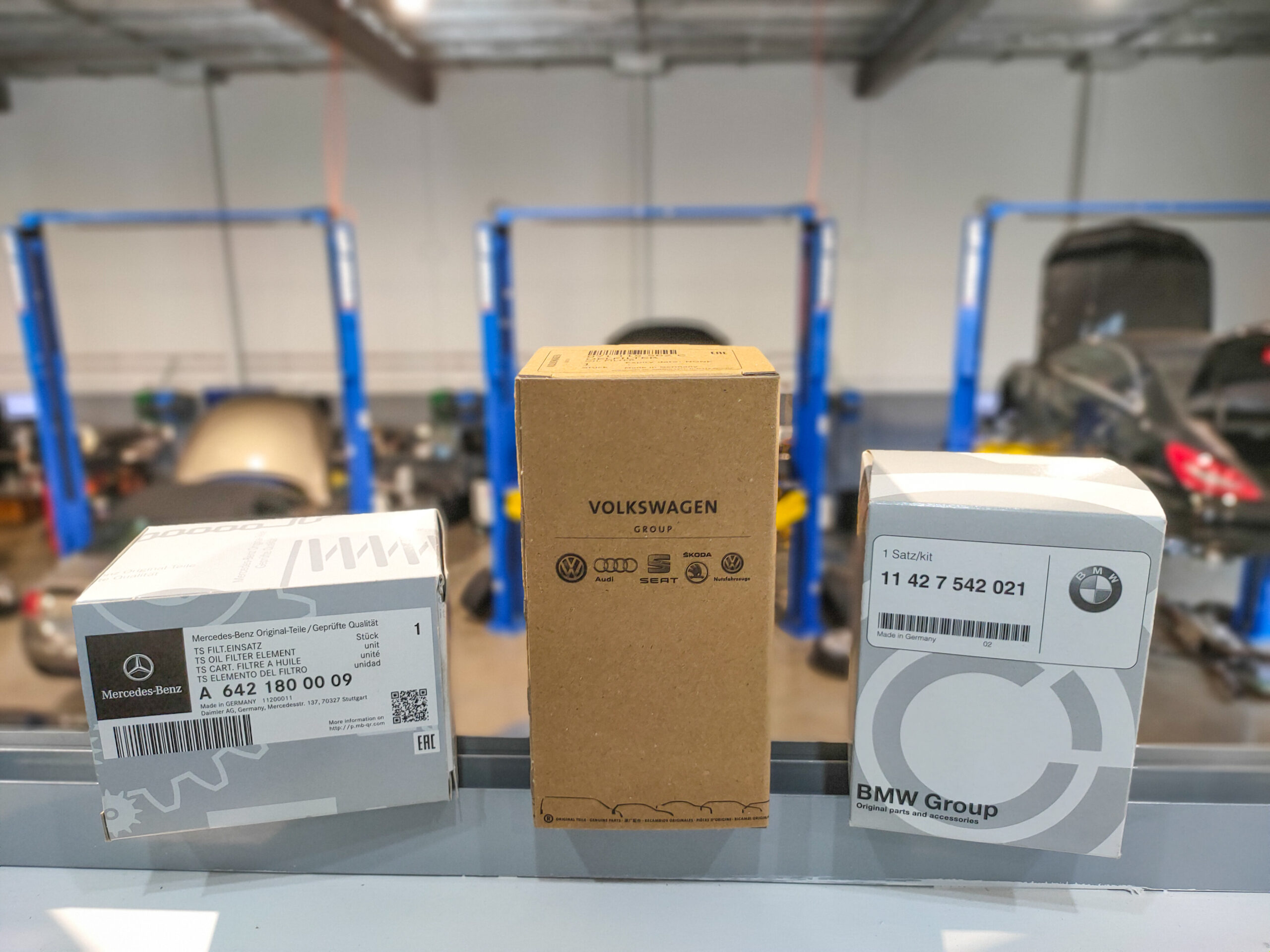 Are aftermarket parts reliable for my European car? Will my dealership warranty be voided if I don't use genuine parts? What are the differences between genuine, OEM and aftermarket parts? These are questions we frequently get asked here at Prestige and Performance as we offer our customers the choice for logbook servicing and repairs and keep a wide range of parts in stock at both our Coorparoo and Capalaba workshops.
Here are the facts.. 
Genuine parts are supplied by the manufacturer and are the exact same parts that were fitted to your vehicle when it left the factory. There is an assurance of quality and these parts come with a warranty. 
OEM (original equipment manufacturer) parts are made by the manufacturer or made for them to their specification by an external company. They are basically genuine parts that are supplied in non-branded packaging and slightly better priced than genuine parts.
Aftermarket parts are made by other competitor companies and are generally cheaper than genuine and OEM parts. In the past aftermarket parts come with the stigma of being lower quality and made from cheaper materials. However over time these manufacturers, in some cases, claim that they have the most updated, advanced technology and may sometimes be an improvement on the original part and most also offer their own warranty. Often aftermarket parts are reversed engineered and work out any weaknesses that may be present.
Prestige and Performance carry out all servicing and repairs with genuine or OEM parts first and only fit aftermarket parts (when available) to your car if needed or requested. Our customers can have peace of mind in knowing we only source and stock high quality aftermarket parts, mainly from original equipment manufacturers, that have proven their reliability and meet our high standards. 
In regards to warranty, aftermarket parts fitted to the vehicle that are direct replacement parts do not void your dealership or manufacturer warranty. Furthermore, Prestige and Performance have a 2year/30,000km warranty on all parts supplied and work conducted by our experienced technicians. This is equivalent to the warranty you get with genuine parts.  
In summary, Prestige and Performance's number one priority are our customers and we will only fit parts to your European vehicle that meet or exceed our high quality standards. Whether you choose aftermarket, OEM or genuine parts our quality workmanship is always guaranteed.
We now have two workshops located in Coorparoo and Capalaba. To book your car in for a service head over to our Contact & Book page or give our friendly team a call on 07 3324 0611 for Coorparoo or 07 3180 1888 for Capalaba.