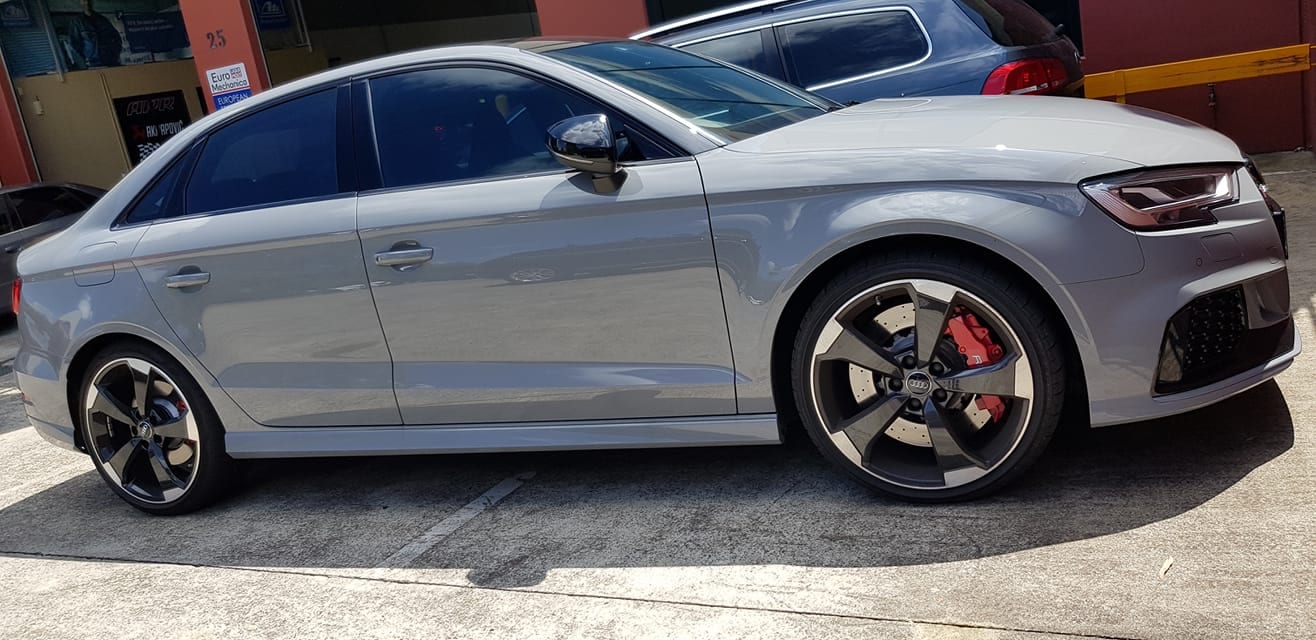 We know quite a few of you like the look of your car dropped down on its wheels. We have put together a small article on the most common options we have for lowering your vehicle.
Option 1 – Lower Springs
The most common is the good'ol low spring.
For many european cars (BMW, Audi, Mercedes, VW) these are available in two stages. First level is a drop around 15-20mm and utilises your standard shocks and bump stops. Second level is usually 25-40mm of lowering, even these will fit on your standard shocks. We recommend fitting shorter sport shocks and bump stops. It should be noted that while it doesn't sound like much, 20mm is a far drop for most vehicles.

Option 2 – Spring Kits
The next step up from the lowering springs are height adjustable spring kits. These are designed to work with your factory shock absorbers and are particularly suited to those cars running magnetic ride suspension. (i.e for those of you that have a comfort sport button). These will give a typical lowering of 5/30mm depending on the application. The beauty of using this system over just the springs is that you can adjust the attitude of the car front and rear, left and right if required, or just lift it up a fraction if you keep smacking your front bar into everything.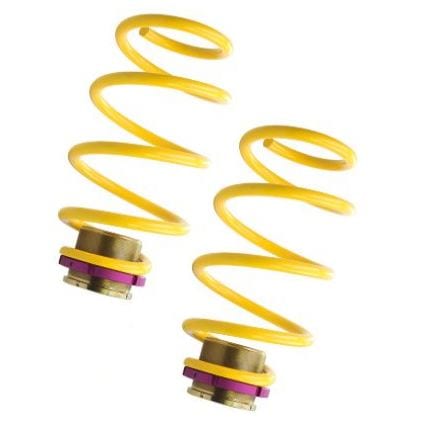 Option 3 – Coilover Kits
The next level is going to a coilover kit.
This is a bit of a misnomer as most of them don't actually change the location of your springs. These kits give a greater range of height adjustability at a minimum and like most things the more you spend the more options you get. Dampening adjustment on rebound is available on most brands you then add compression adjustment at the next level. At the top end these will be adjustable separately for high and low speed giving a 4-way adjustable dampner.
For most people a 2-way kit is enough as set up can get confusing and the end kits are more valued for track use and quite rough for road use. If your vehicle runs a strut front these kits also make it easier to fit adjustable camber plates, allowing a more performance orientated wheel alignment. That covers most european vehicles with conventional suspension setups.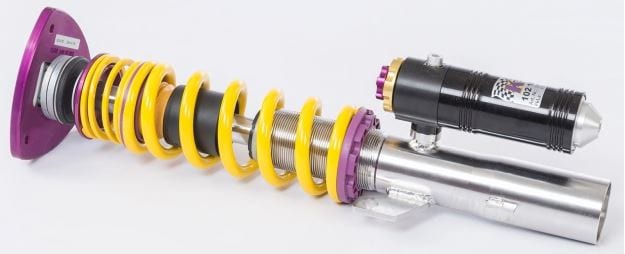 Option 4 – Adjustable length links
The last option is for vehicles equipped with airbag springs (mainly SUV's and larger sedans). There are adjustable length links available that essentially fool the car onto lowering itself, usually, they have a lowering of around 15-20mm maximum until the car figures out something is wrong. These are relatively cheap, easy to install and easy to remove (if required).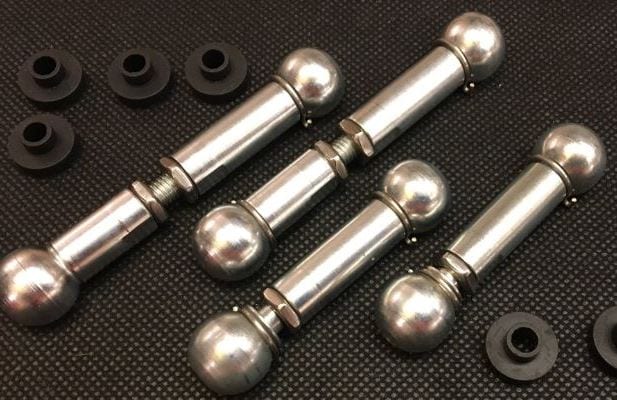 ---

Thinking of lowering your BMW, Audi, Volkswagen or Mercedes?
Book your car in with Prestige and Performance, our european car specialists can chat to you about the best options for your european car (BMW, Audi, Mercedes & Volkswagen) – contact us.