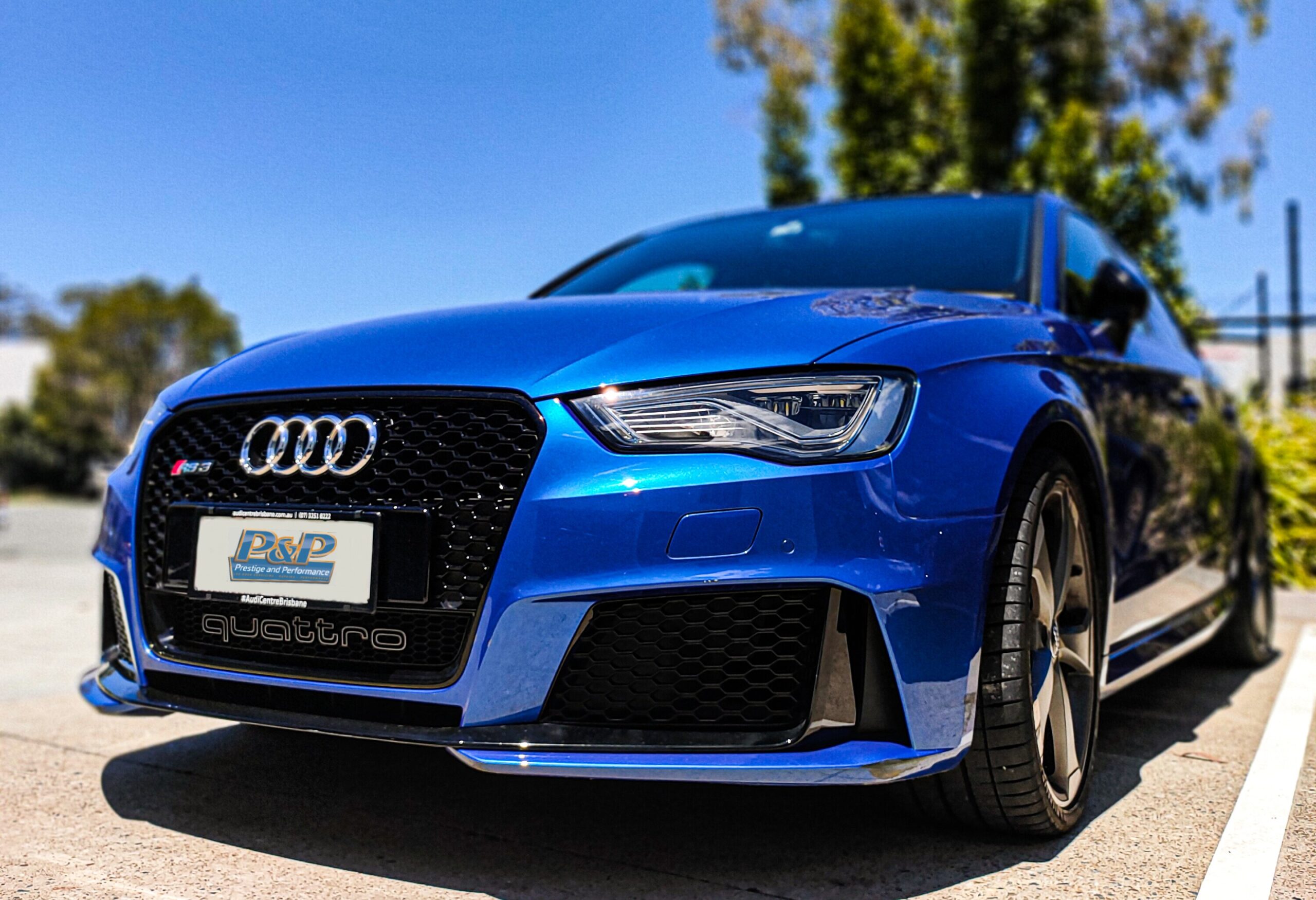 Prestige and Performance are leaders in dealership alternative servicing for late model European cars. Even late model cars require some TLC from their owners to avoid any larger issues developing before your next visit to us. With the harsh Queensland weather in Brisbane it also pays to look after the outside of your car, as well as under the hood. Here are a few simple things you can do at home to keep your car in top condition in-between your logbook services. 
Tyre Pressure
Most modern cars have a warning light that appears on the dash once your tyre pressure is too low, but it is still important to check the pressure of your tyres at least every three months as air escapes over time from everyday use. Low air pressure will affect your fuel economy and also reduce the life of your tyres. 
To find the optimal tyre pressure for your vehicle, check the plaque on the inside of the driver's door or in another prominent location in the car. Please note that tyre pressure can be listed at either KPA or PSI to avoid any confusion. Be wary not to over inflate your tyres at it will result in a rough, uncomfortable ride and will create uneven wear of the rubber. It can also reduce your grip on the road.
If you notice your vehicle pulling to one direction while driving, even when tyre pressure is correct, it may be a sign that you need a wheel alignment.
Engine Fluids
Modern vehicles have coolant and water level sensors which will alert you when a top up is required. However, it pays to have a quick check under your bonnet when you check your tyre pressure.
Please note: is it important to only top up your coolant when your engine is cold.  
This same applies for your oil level. A warning light will appear if your levels are reaching a low level, however we recommend you check this at home every couple of months as it's not unusual for late model cars to require small top ups in between services. It is important to only top up engine oil 500ml at a time to avoid overfilling.
Brakes
Some cars have low brake pad warnings on front wheels at least, larger vehicles will have them on all four brakes. When the warning comes on you have approximately 1500-2000km assuming even wear. Nevertheless if you hear any noise from your brakes go immediately to us or your closest mechanic to get them checked.
Car Battery
If you notice your car being sluggish or the dash lights dim noticeably when starting, consider getting the battery checked by your mechanic as it may need to be replaced. Better to notice the warning signs early to avoid being stranded.
Light Bulbs
Most modern cars have a warning light that will appear for a blown bulb- come see us or your local mechanic to get your bulb replaced.
Wiper Blades
Simply cleaning your wiper blades with a damp cloth each time you put fuel in your car or clean your windscreen will significantly lengthen the life of your blades. 
Cleaning
The harsh Australian sun and weather can take its toll on the paint of your car. Frequently washing and waxing your car is a simple way to protect it's new car shine and remove any hazards such as bird droppings and tree wax which can permanently damage the paint if left too long. Dirt and grime will also start to bind with the paint over time so we recommend using a good quality detergent with low to neutral pH levels.
It is also important to lift the bonnet of your car and give your engine a clean with the neutral detergent and a LIGHT hose down. We strongly recommend not using a high pressure washer when cleaning your engine.
Contact Prestige and Performance
We hope these simple, easy to follow steps and tips help you with the maintenance of your car and keep it running at it's best between visits to Prestige and Performance or your local mechanic. If you have any questions or would like to schedule a service for your European car contact us in Coorparoo on 07 3324 0611 or Capalaba on 07 3180 1888 or click here to book online.