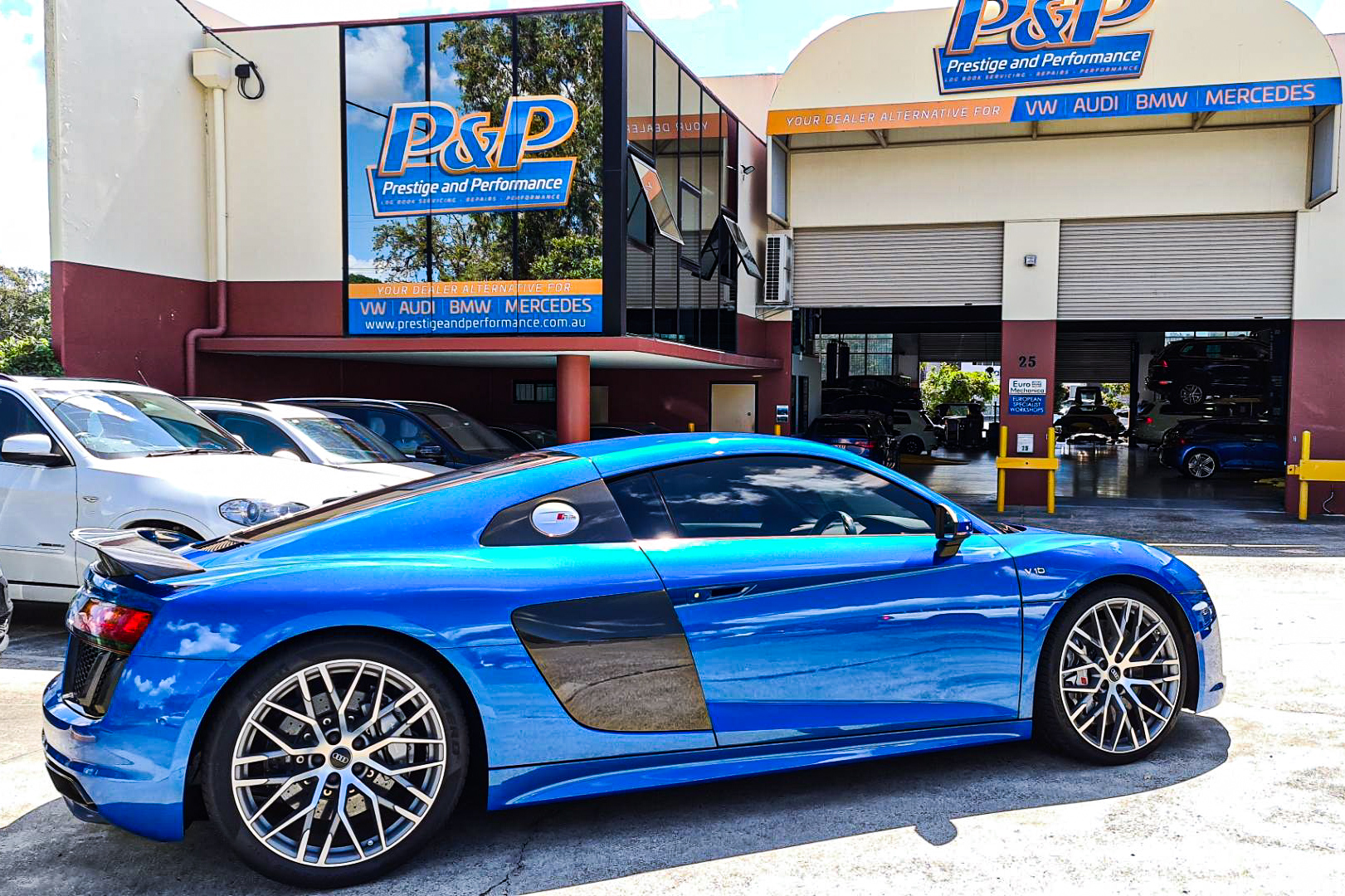 Performance has been in our name for over 14 years, and for a very good reason. We are passionate about cars and know how good it feels to have your car running at its optimum potential. We specialise in Volkswagen, Mercedes, Audi and BMW makes and we know European cars love the extra torque and horsepower! The most common and popular mods and upgrades we see in our workshops to improve your car's performance are tuning, intake and intercooler upgrades, downpipe or exhaust upgrades and lowering/height adjustable springs. We will go into more details on our top three.
Tuning
What does an ECU tune do?
Firstly, the electronic control unit (ECU) in your car sets limits and boundaries on power, acceleration and fuel efficiency by using information from various sensors on the engine. It responds with outputs to the ignition coils/fuel injectors and boost control creating optimal performance and efficiency.
Certain ECU's are able to be reprogrammed by the owner to include aftermarket or upgrade components- this is called tuning. A lot of manufacturers leave some room in their factory programming for various reasons such as meeting emission criteria and protecting the mechanical limitations of the engine. However this room to move allows us to unlock the hidden horsepower and torque potential of your car.
The most common method we use at Prestige and Performance is flash tuning. This will typically increase boost and adjust ignition timing and engine fuelling accordingly which in turn dramatically increase horsepower and torque.
Racingline, Mc-Chip DKR and APR ECU and TCU reprogramming are trusted brands we use. However, some cars do not have the capability to be tuned so contact us today to find out what is available for your model. Call our Coorparoo workshop on 07 3324 0611 or Capalaba on 07 3180 1888 or email info@prestigeandperformance.com.au and we can go through all the options available to you.
Exhaust Upgrade
An aftermarket performance exhaust allows the free flow of exhaust gases to exit out of your car which can free up some power and make your engine run smoother. It also has the added benefit of changing the note of your exhaust, which always sounds good! An exhaust upgrade can compliment the extra power and torque achieved from an ECU tune, or it can have it's subtle benefits on it's own. 
Here at Prestige and Performance we noticed a gap in the market and designed our own performance downpipe kits. The P and P downpipe range is made to suit Golf MK5, MK6 and MK7 as well as Audi S3, A3 2l turbo and TT models. They are also available for pre & post facelift RS3/TTRS. Our systems are locally made from stainless steel.
We source exhausts from only the most trusted suppliers and can make any alterations necessary to suit any European model. Contact us today to discuss what options are available for your car.
Lowering Your Car
By lowering your car you are lowering it's centre of gravity which therefore decreases the risk of rolling and helps increase your handling around corners. Your car will be sitting closer to the ground which decreases aerodynamic drag and as a result increases fuel economy and can reduce high speed lift.
Lowering your car needs to be done by an experienced mechanic because if done wrong, can compromise the handling ability of your car, possibly damage parts and increase wear on your tyres. Talk to the experts at Prestige and Performance first as we can explain how low to go with your car to compliment your performance rather than comprising it and making your suspension worse. We also know the legal boundaries on how low you can go with your modifications which can result in denied warranty/insurance claims.
Check out our blog post on Lowering your car to see all the options available.
These are just the top three of many performance upgrades we can do for your European vehicle, there are many other alterations available. If you have a certain goal or outcome in mind you would like to achieve with your car but don't know how to get there, give our workshops a call and we can discuss all possibilities with you. Alternatively you can send an email to info@prestigeandperformance.com.au or go to our Contact & Book page and fill out the enquiry form.
Whether you want a fraction more power and a better exhaust note, or an all out street or track weapon. We can put together a package to suit your needs and budget.